Small Little Bakery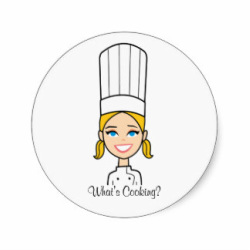 We would like to introduce "Just Blain Sweet"! I've always had a dream to open a bakery. I have been baking since the age of 15, learning the secrets of the trade from my Mother & Grandmothers. Family and friends indulged in my creations and encouraged me to pursue my passion. Today without my Mom by my side "Just Blain Sweet" wouldn't be possible.
We also enjoy doing fancy sit down meals for Weddings or a Chicken or Beef BBQ for whatever the occasion is " Just Blain Sweet" would love to cater to your occasion for some great food that will turn into a great party!
On the side from having Just Blain Sweet, I'm a mother of 3 beautiful kids and 2 dogs. Aside from cooking & baking I love spending every minute with my family. I also enjoy going for walks, gardening & hosting dinner parties.
Visit My Page on
Facebook
---